NFTs, or non-fungible tokens, are a token standard where tokens aren't interchangeable. Therefore they've picked up among digital artists who, thanks to NFTs, for the first time could monetize their art which previously heavily suffered from the ability to "copy-paste" anything online.
It's an exciting token standard with applications way beyond digital art and the creator economy, tapping into anything from digital identity to gaming. Astar's NFT ecosystem is still nascent but growing and already includes some world-renowned artists.
This post will introduce you to NFTs on Astar, the wallets, the marketplaces, and some of the leading projects.
What is Astar?
Astar is a parachain in the Polkadot ecosystem, building infrastructure to facilitate multichain smart contracts. While most blockchain ecosystems are limiting their ability to execute contracts within their own virtual machine, Astar leverages the cross-virtual machine to communicate with Substrate and EVM chains.
EVM & Wasm
This also impacts the current Astar NFT ecosystem, as most of the big NFT projects on Astar live on Astars' EVM layer, not the native Substrate chain. However, Ethereum's virtual machine comes with a set of limitations, among others requiring developers to learn Solidity, a fairly new programming language.
Astar believes that for a multichain future, a more sustainable approach to smart contract development is enabling it in common programming languages that are proven and secure, such as Rust or C. That's why Astar started building with Wasm, including issuing Wasm NFTs.
As a collector, all that means is that you might need an EVM wallet when buying into an Astar collection. Some collections live on EVM, and others are Substrate-native NFTs. Both have their perks and features. Wasm NFTs, such as the one launched by Paras recently, come with the possibility of receiving a refund that is programmed into the NFT itself if you decide to return it after mint, and future Wasm NFTs will enable even more functionality.
Wallets
Like in other ecosystems, setting up a wallet is one of the first steps when getting into Astar NFTs. While you can use your MetaMask wallet for all EVM NFTs, note that many of the centralized exchanges will offer withdrawals in native Astar Tokens and therefore require a Substrate wallet.
MetaMask
The perk of using MetaMask to purchase an Astar NFT is that it's one of the most-used crypto wallets, so chances are you're already familiar with it anyway. It's also well-maintained and can be connected to a Ledger hardware wallet for more security. The downside is that it doesn't support Substrate assets; therefore, you can't use it to tap into the Polkadot dapps.
The easiest way to add Astar to your Meta Mask is by connecting it to the Astar Portal and approving the pop-up asking you to add Astar to your wallet.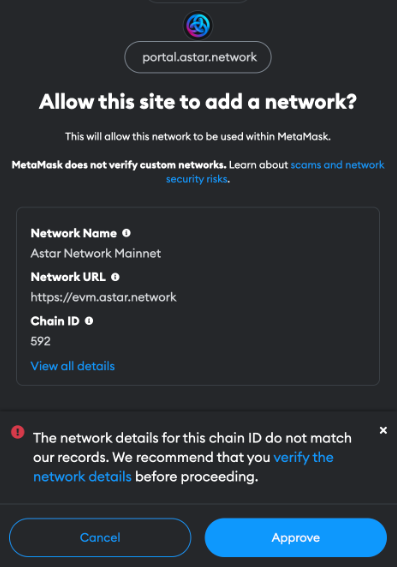 Alternatively, you can also add the network manually by following the steps outlined here: https://coinmarketcap.com/alexandria/article/how-to-add-astar-network-to-metamask
After buying an Astar NFT with your MetaMask, it might not show up in your wallet. Don't worry, you can add your collectibles manually if that's the case. Just go to your MetaMask, open the NFT tab, and click on Import NFTs.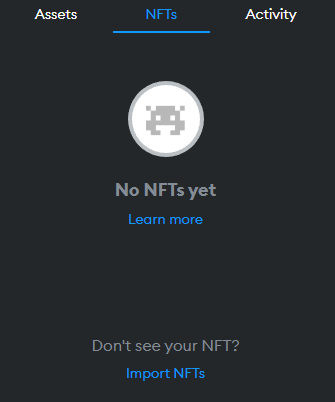 You'll be asked for the smart contract address and the token ID. Both can usually be found on the marketplace you purchased your NFT on when checking its information.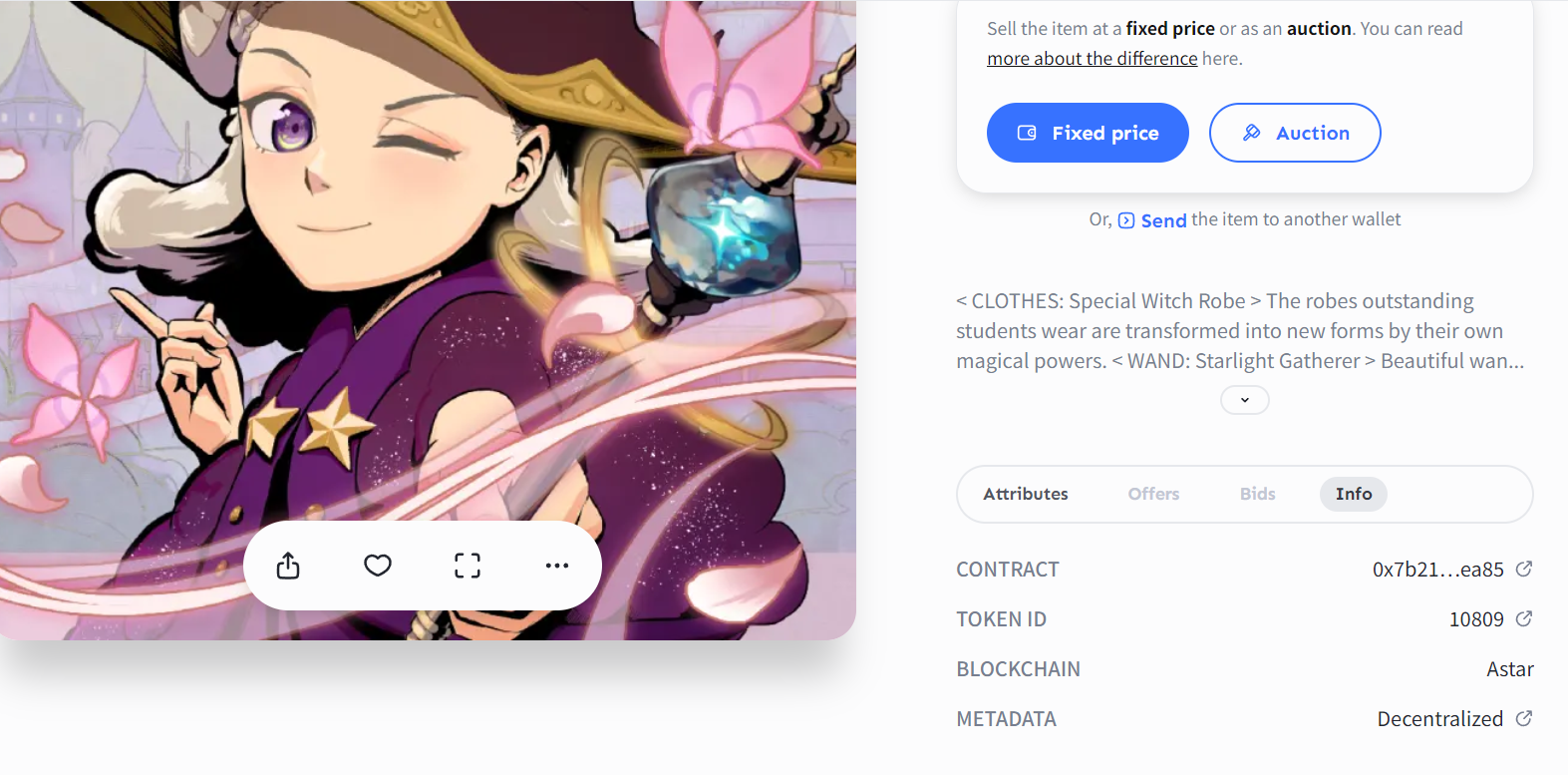 Once added, your Astar NFTs will show in your MetaMask wallet.
A better alternative for those wanting to explore the full scope of what NFTs can do on Astar is Subwallet.
Subwallet App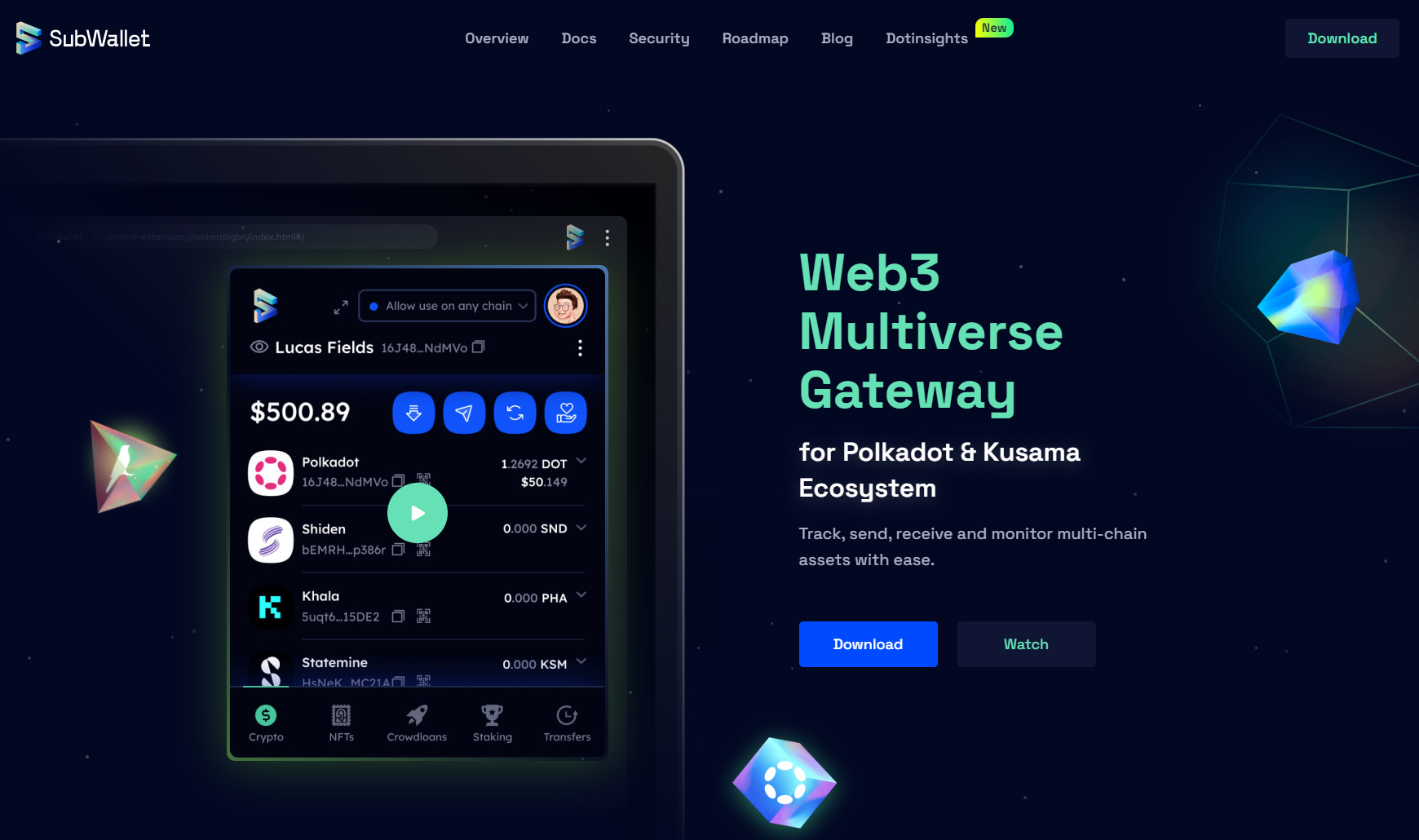 Subwallet is a wallet extension that enables you to seamlessly manage all your Substrate and EVM assets in one single extension. It's a great choice for anyone interacting with EVM and Polkadot chains.
Built on top of Polkadot.js, Subwallet puts an emphasis on improving UX and becoming a user-friendly multiverse gateway for the Paraverse. You can use it with Chrome, Brave, Firefox, and MS Edge. Install Subwallet from here and get ready to explore.
If you already have a Substrate or MetaMask and want to combine them in Subwallet, you can import your accounts using your seed phrase or backup files. Support for Astar Network and our Shibuya testnet is added by default, so all you need to do is pick these whenever you want to purchase an Astar NFT.
The substrate wallet is the perfect choice for anyone looking to get the most out of Astar, regardless of whether you want to interact with Astar EVM or Astar native tokens.
Now that you're aware of the wallet options for NFTs, let's move on to the marketplaces you can use to collect your first Astar NFT.
Astar NFT Marketplaces
TofuNFT
TofuNFT is a large multichain marketplace supporting over 30 different EVM chains and is especially known for facilitating large volumes in BSC NFT trades. With a focus on GameFi, it has grown a significant audience and offers features such as advanced filters, fast loading, and gas-free listings.
TofuNFT supports only Astar EVM NFTs, this means you can't purchase any Wasm NFTs on the platform. The buying process is pretty straightforward, connect your wallet, pick the chain, and buy the NFT you like.
You can also filter by chain on your profile page to easily gain an overview over your assets on different chains.
ArtZero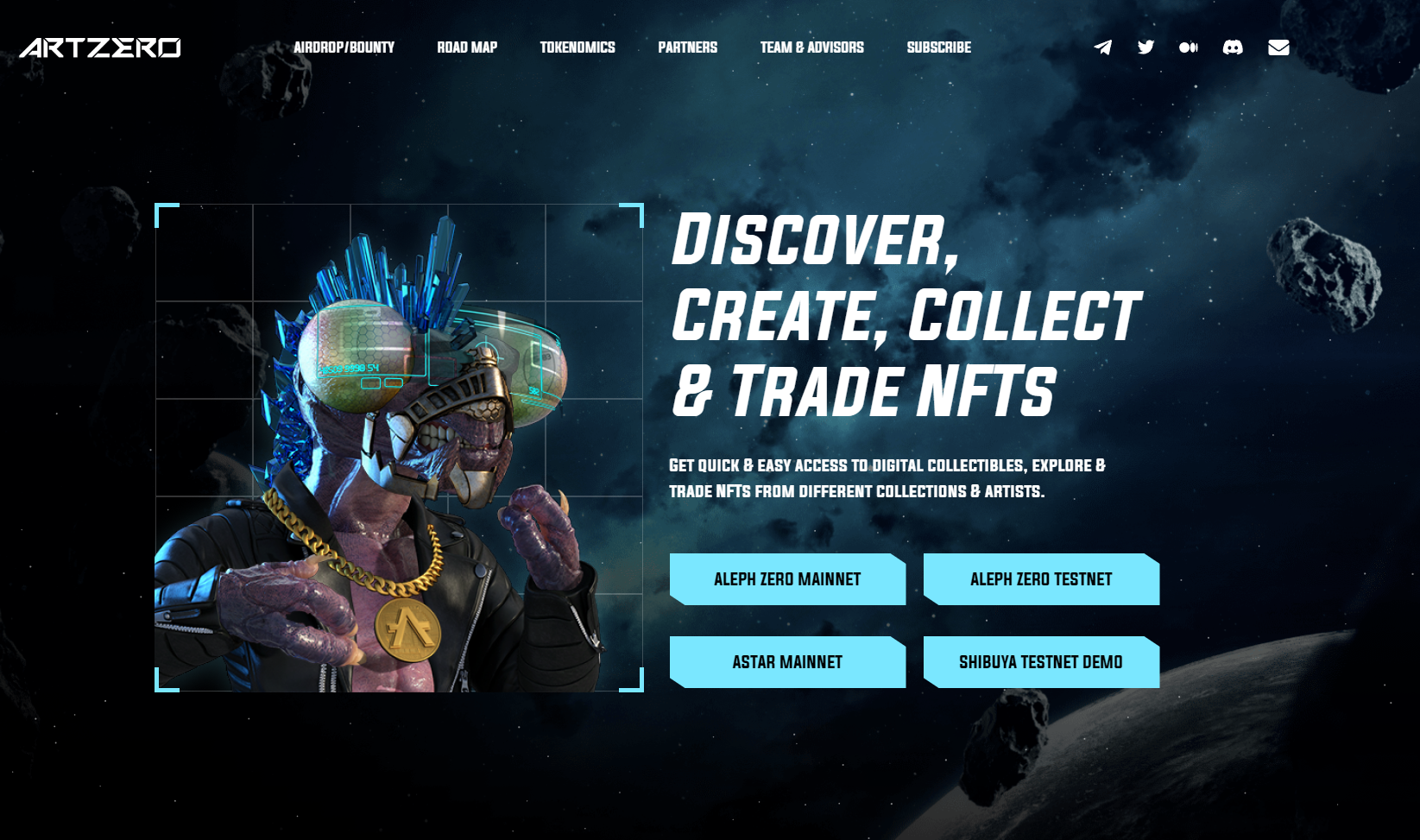 ArtZero is the first and only marketplace built completely in !ink (smart contract language for Wasm) running on Aleph Zero, a privacy-focused blockchain, and Astar. It allows creators and collectors to access NFTs in these two ecosystems and supports the PSP34 (the Polkadot equivalent of the standard ethereum NFT ERC 721) and the PSP1155 standard (a multi-token standard). Both are available on Aleph Zero and Astar, as well as the respective testnets.
When using ArtZero, we recommend connecting with the Subwallet App, adding some $ASTR to your Substrate address, and getting your first NFT.

Source: https://twitter.com/ArtZero_io/status/1646861461975891968
ArtZero, while still early in its journey, already supports all the features you'd expect from a marketplace, including listing NFTs, creating and accepting offers, and ways to launch a collection or project.
Interestingly, the marketplace also comes with its own native NFT collection, which entitles holders to receive a share of the revenue, and offers them discounts on trading fees. The Art Zero team is dedicated to continuing adding new features and supporting new innovative NFT standards, so keep an eye on this one.
Bluez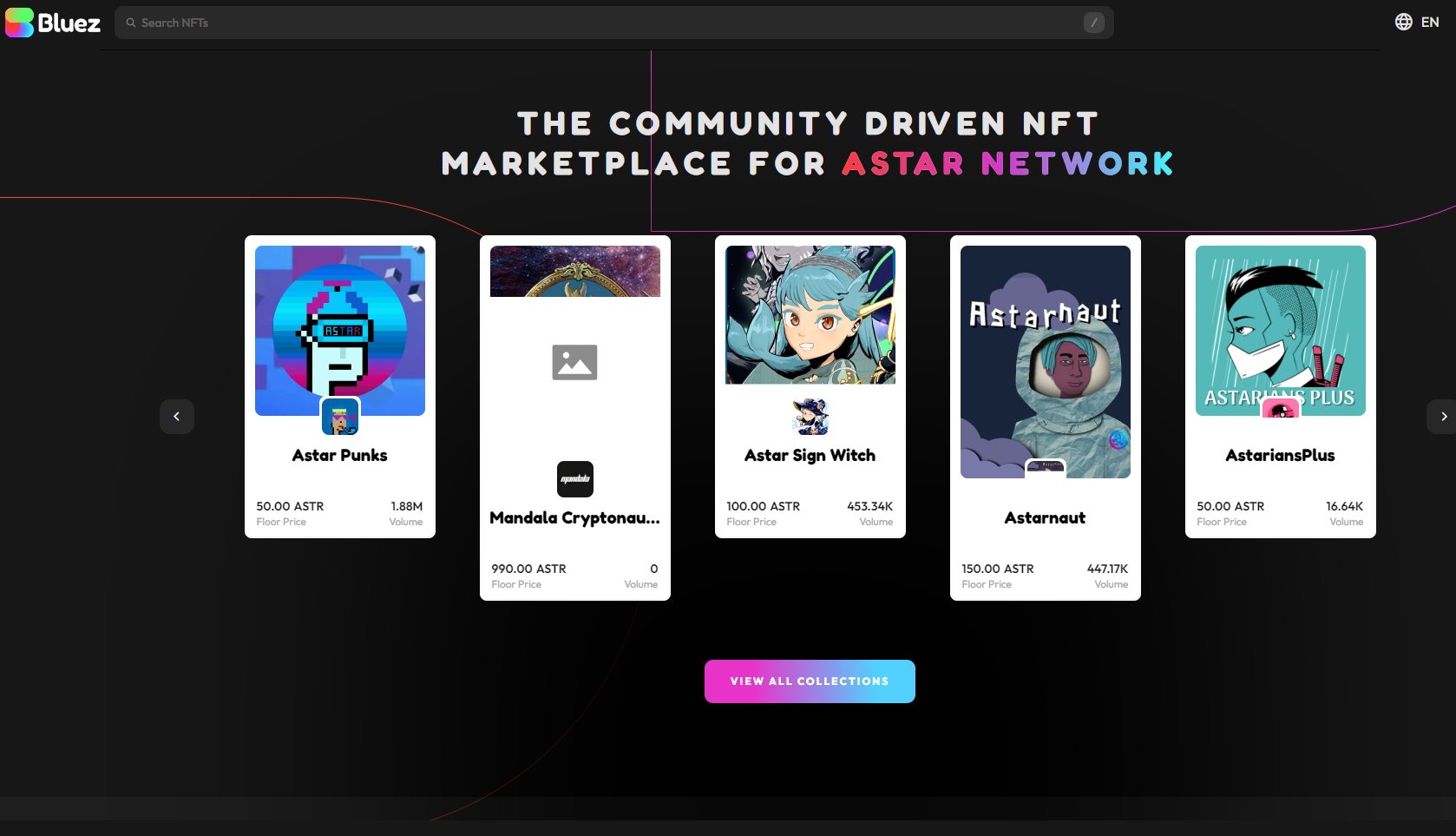 Last but not least, among the marketplaces, we have the latest addition to the Astar NFT marketplace ecosystem Bluez. Bluez is a community-driven marketplace that came to existence when numerous Astar builders came together to create a place to enable users to access the benefits of EVM and Wasm flexibly.
The team has a track record building leading Astar products such as AstridDAO, a multi-collateral stablecoin, and is envisioning Bluez as a go-to place for Astar NFTs. A marketplace from the community for the community where you can buy, sell and transfer NFTs. On the roadmap are more advanced sell functions, support for ERC1155 NFTS, and other EVM standards, as well as the addition of Polkadot-native standards in Q3 2023.
Beyond that, Bluez is aiming to become the entry point for Japanese corporations looking to get into dApps by adding more Astar-specific optimizations, including one-click on-ramps for Japanese corporations.
After covering the marketplaces where you can buy and sell NFTs, all that is left is to introduce you to a few NFT projects on Astar.
Top NFT Projects on Astar
Astar Degens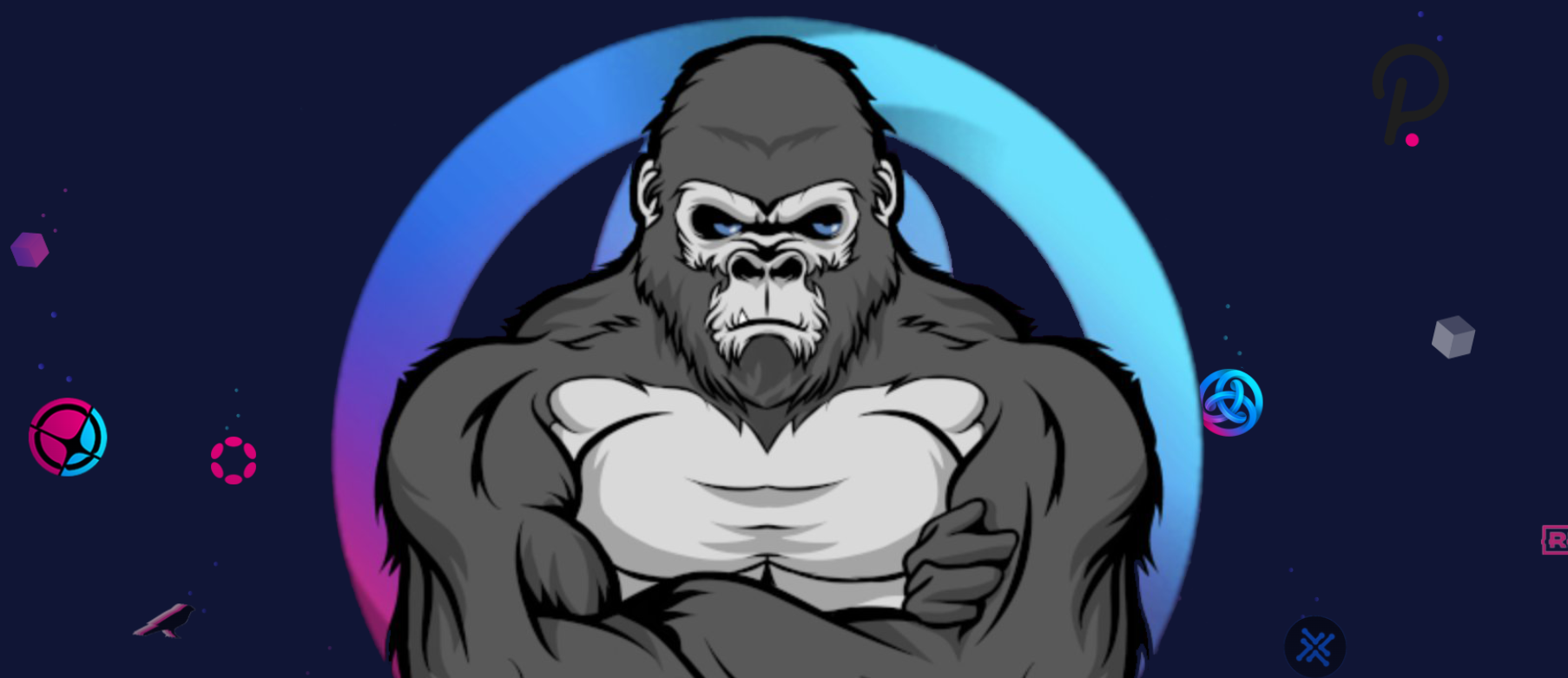 Astar Degens are consistently ranking among the top 3 collections by trading volume in the Astar community, and rightfully so. The Astar Degens were started by true Astar OGs and leveraged NFTs to raise funds to set up a community Venture DAO.
They started in 2019 as a community without hierarchy where impactful actions are incentivized and rewarded. To kickstart the treasury, they launched a collection of 10,000 Astar Degens. All the proceeds from the mint were added to the treasury, and each holder has the right to vote on how it's managed.
1 NFT counts as one vote, and funds are in a multi-sig. Whenever the DAO decides to invest in projects, NFT holders receive respective tokens of said project, and they are also eligible to claim rewards from the dApp staking program. The Astar Degens remain one of the most vibrant and active communities to this day, hosting regular Twitter spaces and continuing to foster the ecosystem with their contributions.
If that sounds like something you'd want to get into, head to their website: https://astardegens.com/
Candy Girl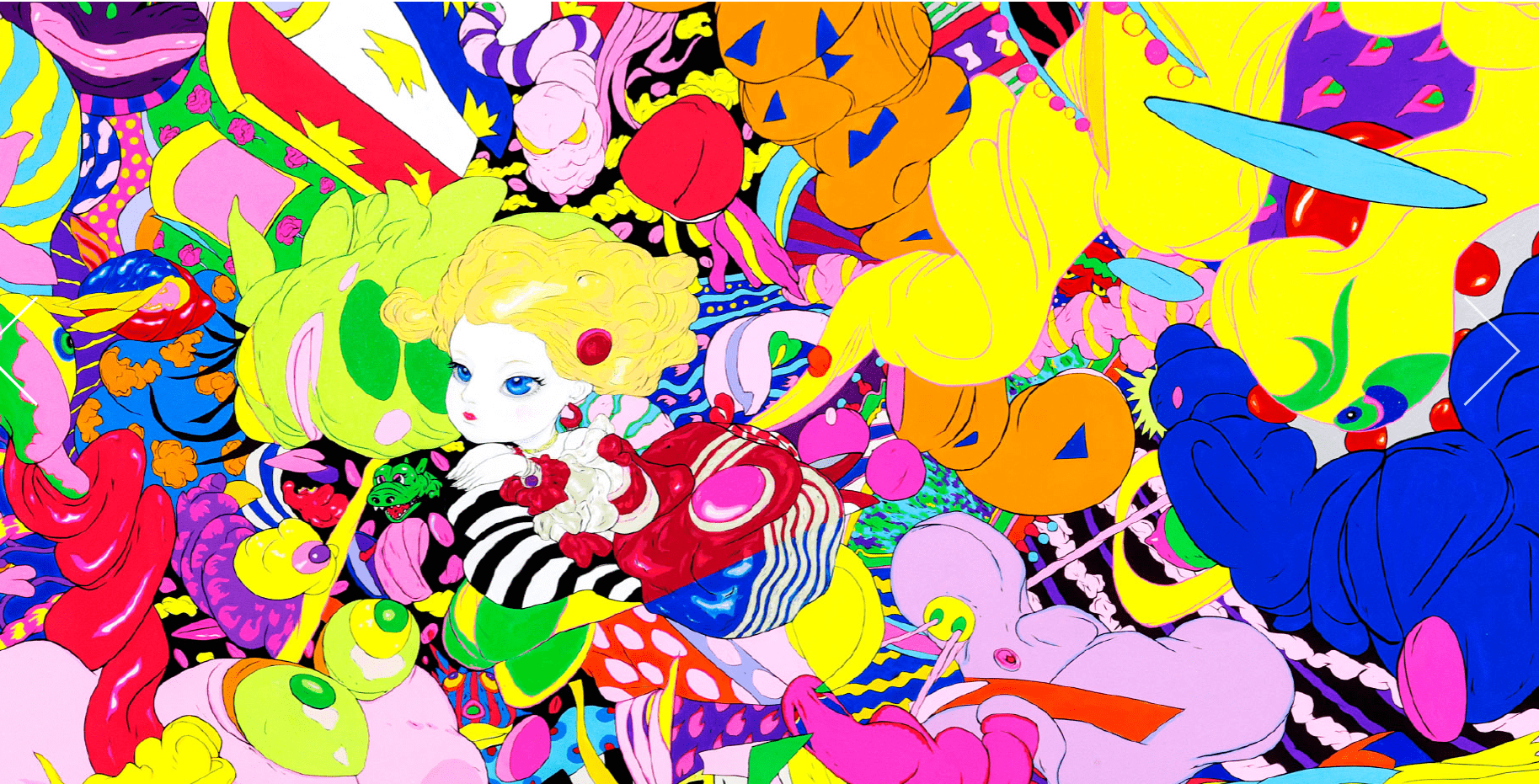 Last year, Astar made headlines when it launched artwork by the world-renowned artist Yoshitaka Amano on its network. Yoshitaka Amano is probably best known for his work in Speed Racer, Sandman, The Dream Hunters cover art, and more recently for designing the concept art for Final Fantasy. He's an award-winning artist who doesn't shy away from trying new things - he experimented with film, gaming, jewelry, and fashion, among others. His collection on Astar is based on 108 Candy girls in various patterns. It's the first time that Amano explores using NFTs. Candy Girls' launch was hugely successful minting out in a short amount of time and bringing in collectors from around the world.
The team's mission is "to develop CANDY GIRL as a global entertainment project that brings together art, music, story, fashion, food, and digital goods.". The Roadmap includes virtual modeling, the release of music, storybook sales, and more creative endeavors.
All the details and more beautiful candy girls: https://candygirl-nft.com/
Sign Witch
As you know, Astar is big in Japan. Naturally, there will be artists coming from the realm of Manga. Sign Witch is the brainchild of an artist called Dice, who made a name for himself when launching the Kusama Girls collection. The initial success gave Dice the confidence to quit his full-time job and dedicate himself full-time to creating a project and pursuing his dream of being a story-driven artist.
Sign Witches depict witches of all zodiac signs and will feature in the manga that Dice is creating. He also created a variety of collaboration NFTs with other brands.
You can learn more about his backstory in this video.
Or get your first sign witch: https://bluez.app/collection_detail?contractAddress=0x7b2152e51130439374672af463b735a59a47ea85&chainId=592
Astar Cats (Now "ODEN DAO")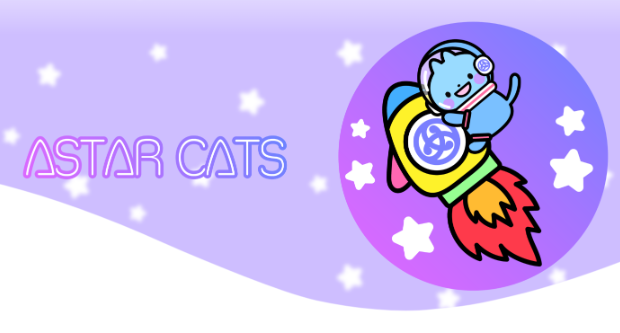 One of the world's most famous cats is from Japan (Hello Kitty), and Astar also features its own cat-themed collection. The Astar Cats are a collection of 7777 pfps and were the first to launch cats on the Astar network. Their team is on a mission to provide access to creative resources to promising artists on Astar and are drawn by an artist who worked at Sanrio, the largest Japanese IP company. When purchasing an Astar cat, you're also receiving all the rights associated with it, meaning you can use them to build your own brands.
Healthree
The most recent addition to Astar NFTs are the clothes NFTs from the Heal3 team, an innovative health app that rewards users for exercising and, in the future, for other healthy habits. When using the app, users pick their avatars and dress them in Top, Bottom, and Shoes before exercising.
Shortly after their launch, the app started trending on Japanese Twitter, with hundreds of people starting to use it during their walk. If you're ready to exercise, and touch some grass, set up your Heal3 app, get your first set of clothes and get walking.
All the details, as well as NFTs, can be found here: https://heal3.com/mint/
---
This is just an introduction to the Astar NFT ecosystem. We're still early in building the foundations for a vibrant ecosystem. We're looking forward to welcoming more builders in the space, such as Paras, who've built a launchpad featuring a refundable NFT standard.
Over the next few weeks, we'll share more content covering what's happening with NFTs on Astar. We'll also host various spaces covering all you need to know about Astar NFTS, what's happening with NFTS on Polkadot, Astar and beyond.