GM Astar community,
April has been a busy month for the crypto industry as a whole, with memecoins rallying once again and the hype around AI persisting. At Astar, we've focused on shipping and getting closer to the Multichain future.
Catch up with all our achievements and the exciting launches that took place in April in this post.
Network
500,000 ASTAR holders
We hit a major milestone in April with a record amount of people holding the Astar token. Thanks to everyone who is supporting us, and we're looking forward to growing to 1 million holders and beyond.
Smart Contracts 2.0
One of our most significant milestones was the launch of Smart Contracts 2.0. Smart Contracts 2.0 enable the creation of dApps that tap into two virtual machines: the Ethereum Virtual Machine and a WASM VM. This means developers can create multichain dApps connecting the EVM and Polkadot ecosystems.
Smart Contracts 2.0 are now also live on Subscan. You can check them out here.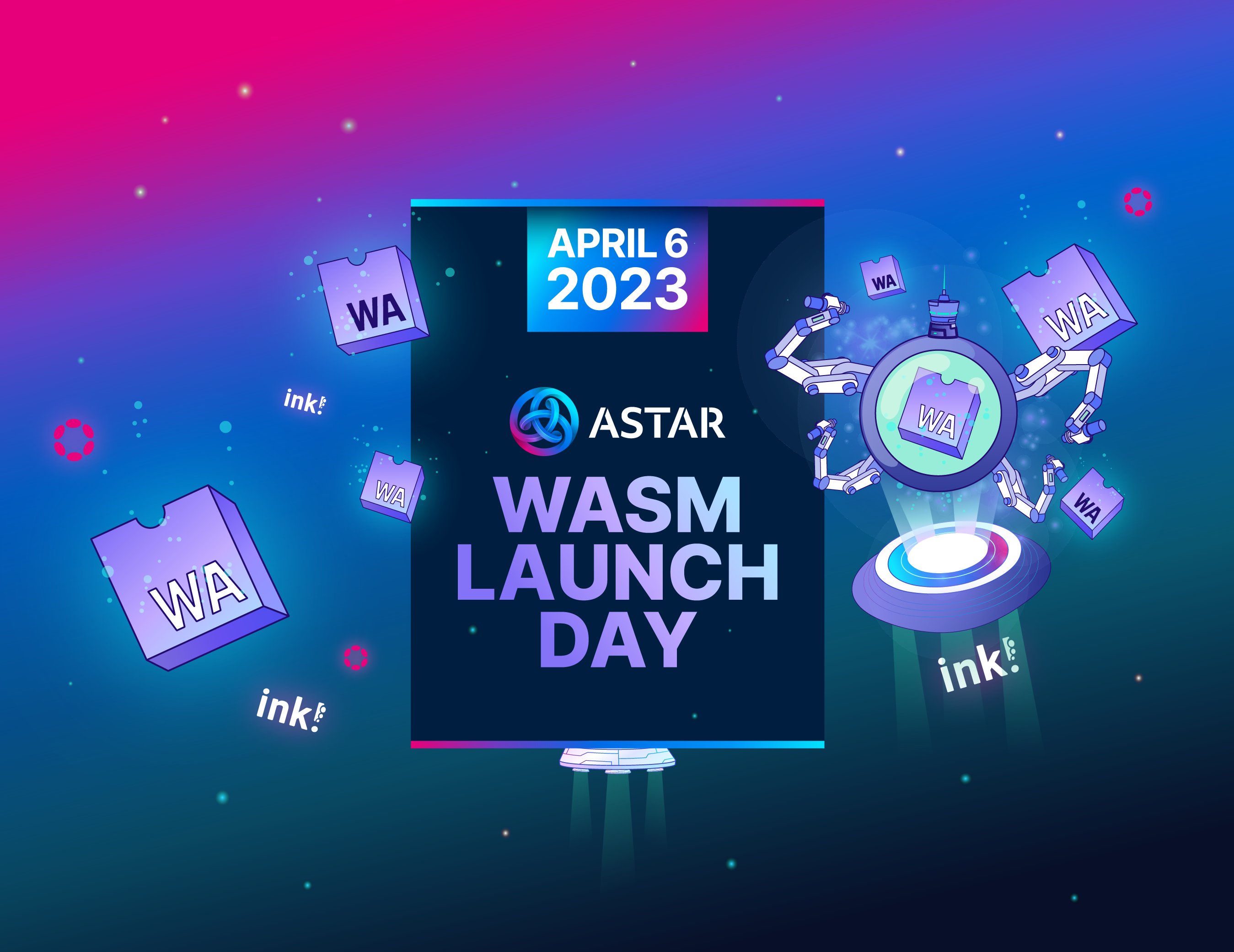 To celebrate the launch, we hosted an online meetup with prominent members from the Polkadot community, including Phala, Dia, SubWallet, Brush Fam, and more. You can listen to a recording of our session here.
And to conclude the event in true web3 fashion, we also had Paras drop a commemorative NFT. It's not too late yet; you can still claim it here to show your support for our launch day.
All you need is a Substrate wallet and some $ASTR to cover storage fees.
Astar connecting to Cosmos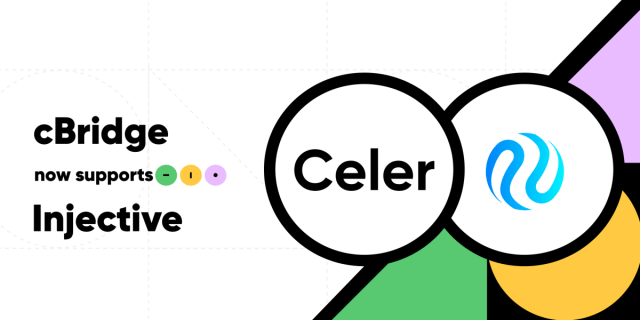 Thanks to the recent integration of Injective into the Celer bridge, users of both ecosystems can now bridge assets like ATOM or Astar between Astar and Cosmos without centralized exchange or high gas fees. This integration strengthens the ties between the two multi-chain ecosystems and offers the door to further synergies. It's a huge step towards strengthening our proposition as the multichain smart contract platform while offering users, especially of DeFi, further options to make the most of their assets.
You can read all in-depth about the news on our blog.
NFTs
NFT Launchpad by Paras
Speaking of Paras, the team is the first to develop an Astar-native WASM launchpad. Paras has made a name for itself as one of the first NFT marketplaces on NEAR, with over 90% market share. With their launchpad, they are expanding to the Polkadot ecosystem and chose Astar as their partner for its smart-contract capabilities and the WASM development environment.
Paras will be the go-to address for NFT projects to launch and offers an innovative refundable NFT standard where collectors are able to receive a refund if they decide to return their NFT within 90 days since mint.
Art Zero launch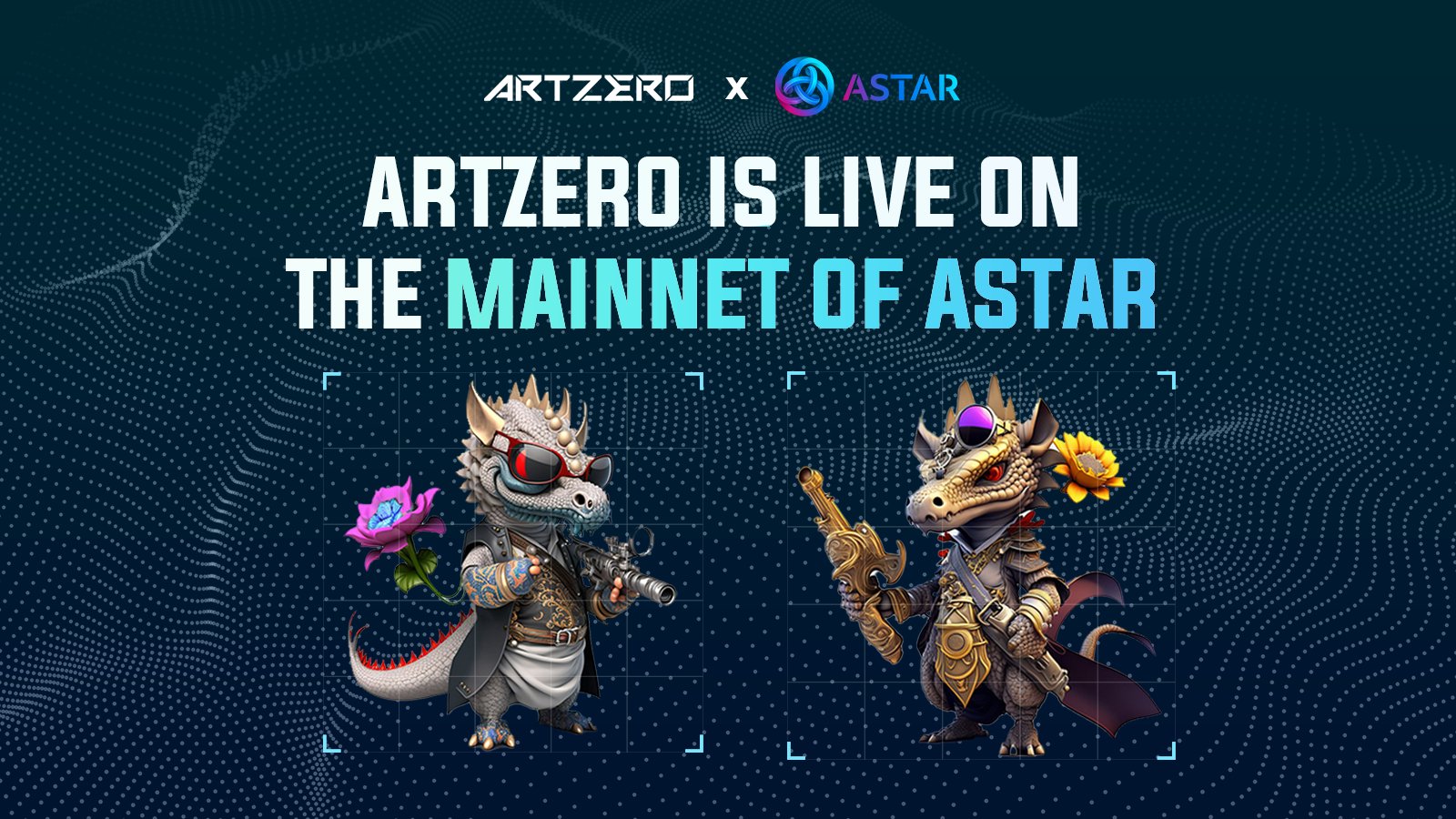 Art Zero is the first marketplace built completely in !ink (smart contract language of Polkadot smart contracts) running on Aleph Zero and, since April, also supporting Astar Network NFTs. The platform offers everything collectors need in basic features and even has its own NFT collection that entitles holders to receive a share of the revenue generated and a discount on trading fees.
Bluez launch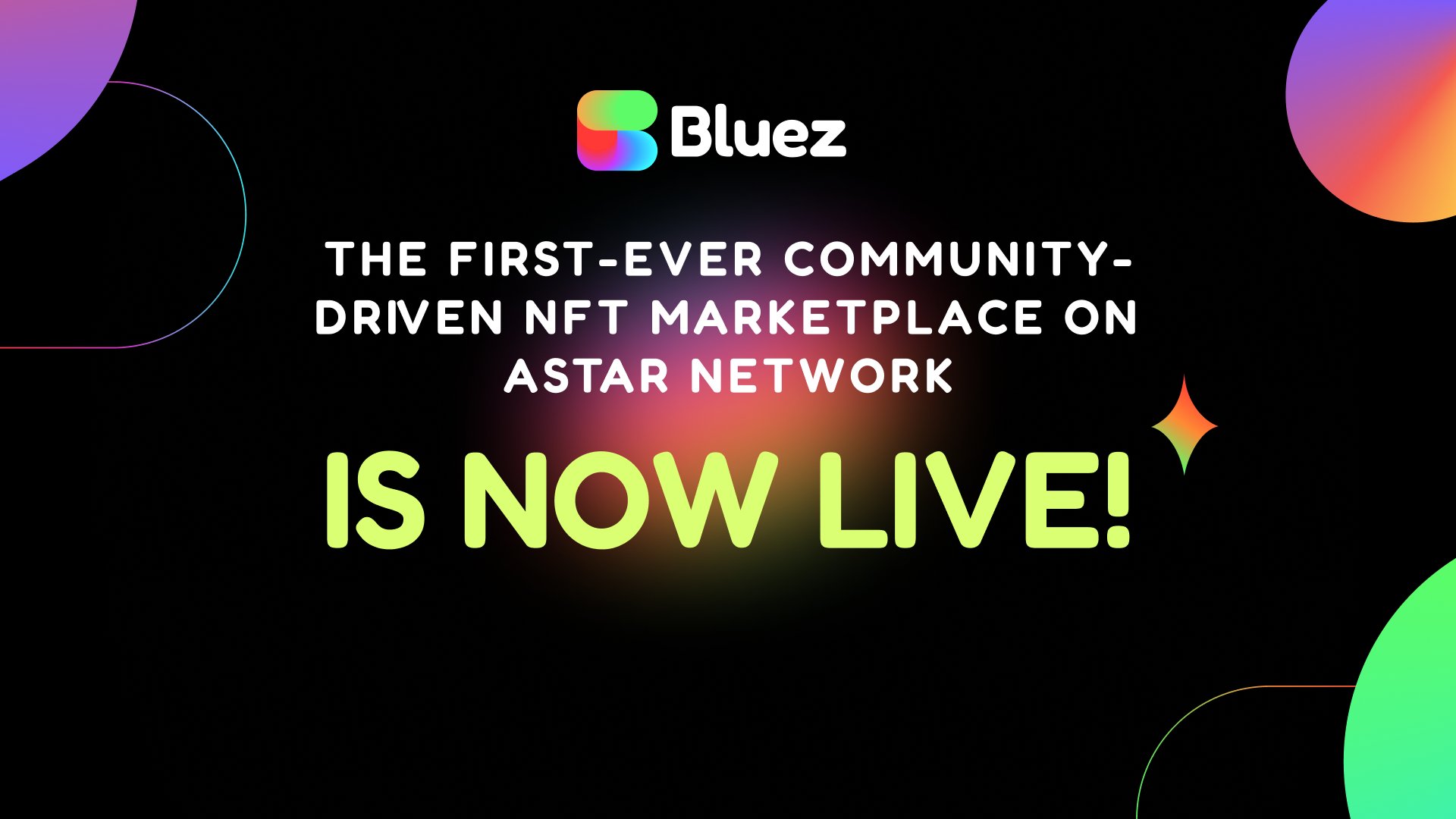 The first community-driven NFT marketplace also launched in April on Astar providing collectors a way to trade their favorite Astar NFTs. The Bluez team consists of Astar OGs, among other members who built AstriDAO, and aims to provide a platform where anyone can tap into the benefits of EVM and WASM.
Mandala NFT launch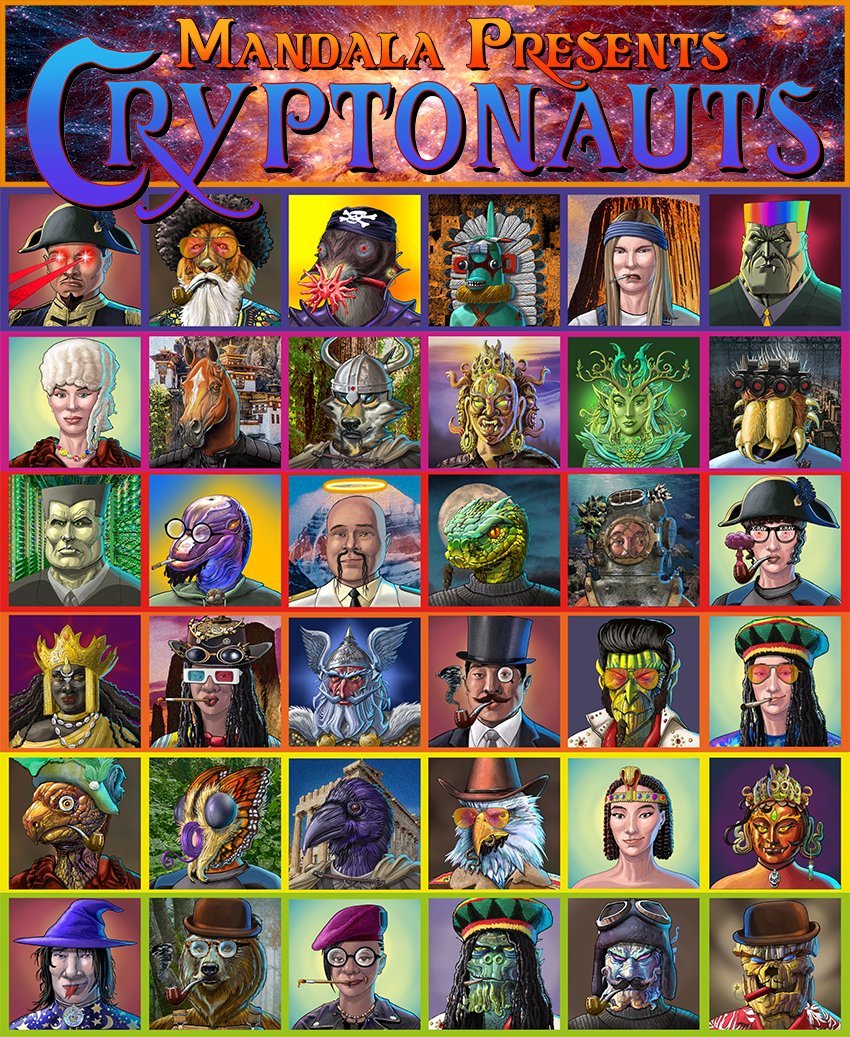 Mandala is a cross-platform game and Metaverse with characters illustrated by the renowned comic artist Burce Zick, who has worked with Disney, and Marvel and is well-recognized for his contributions to the blair witch project.
On April 28th, Mandala's NFTs went live under the name "Cryptonauts." All NFTs will serve as characters in a game launching soon.
Heal3 launch
The first lifestyle app Heal3 launched and quickly accumulated hundreds of users in Japan using it to track their exercise and develop healthy habits. The app offers customizable avatars and NFT clothes to dress Avatars in. Furthermore, there are various challenges, such as walking or running 20km within 14 days, which users can sign up for and compete to be entered into a special rewards lottery.
Check it out here.
Infrastructure & Tools
Flux supporting Astar
Nodes are an essential part of every blockchain. Thanks to Flux, anyone wanting to run a node can now use the web3 cloud provider to spin up their node and become an Astar Node within minutes.
You can learn how in this blog post.
Rubic exchange enabling cross-chain swaps
Rubic exchange is one of the projects participating in the Sony incubator and has enabled cross-chain swaps for Astar on its platform. With this integration, it's become a lot easier to bridge not only between EVM Astar and native but also to bridge from other native chains to the Astar ecosystem.
DeFi
EQD stablecoin live on Astar
During the middle of the Month, Astar welcomed the Equilibrium DeFi stablecoin EQD to its ecosystem. Equilibrium DeFi is a DeFi hub in the Polkadot ecosystem, providing traders with a reliable, cost-efficient avenue to trade, earn, borrow, and farm.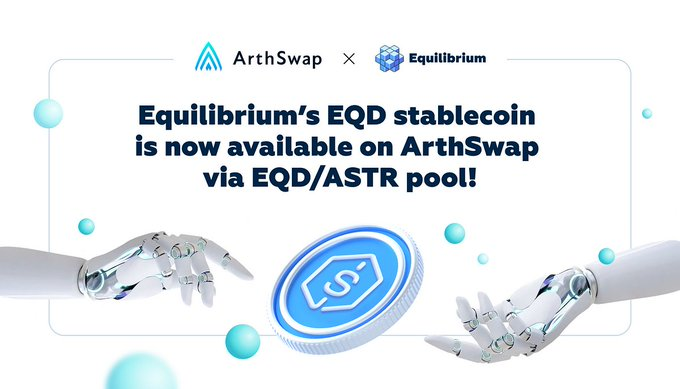 Thanks to an XCM integration with Equilibrium, traders on Astar can now tap into EQD and leverage it on the biggest Astar DEX Arthswap or add it to EQD/ASTR liquidity pool to earn.
Enterprise
Calbee deploying evolving NFTs on Astar Network
Calbee, the leading snack manufacturer in Japan, holding close to 30% market share, has chosen Astar Network for a unique marketing campaign. For 6 weeks, consumers purchasing one of three Calbee potato chip flavors will be able to scan a QR code and receive an NFT. And that's not all. Once they fold their chips package a certain way after eating all the chips, they can upload a picture in the campaign app to further evolve their NFT. This marks the first time that end-consumers are directly interfacing with NFTs and evolving them through their actions irl in Japan.
Find out about this exciting campaign: https://medium.com/p/1df16b42b2b6/edit
Events
During April, we hosted and joined a variety of Twitter spaces and AMAs, among others, with Equilibrium, Bluez, and the Polkadot community
Web3 Night
While the crypto industry met in Tokyo for ETH Tokyo, we hosted a web3 hangout together with Alchemy, 1inch, and Microsoft to discuss the future of entertainment and blockchain. Thanks to everyone joining us.
Astar Tech Talks
During our 8th Astar Tech Talk, developers learned how to structure Wasm transactions to ensure they always provide users with the best options. You can find the recording of the session here: https://www.crowdcast.io/c/astartechtalk008
Consensus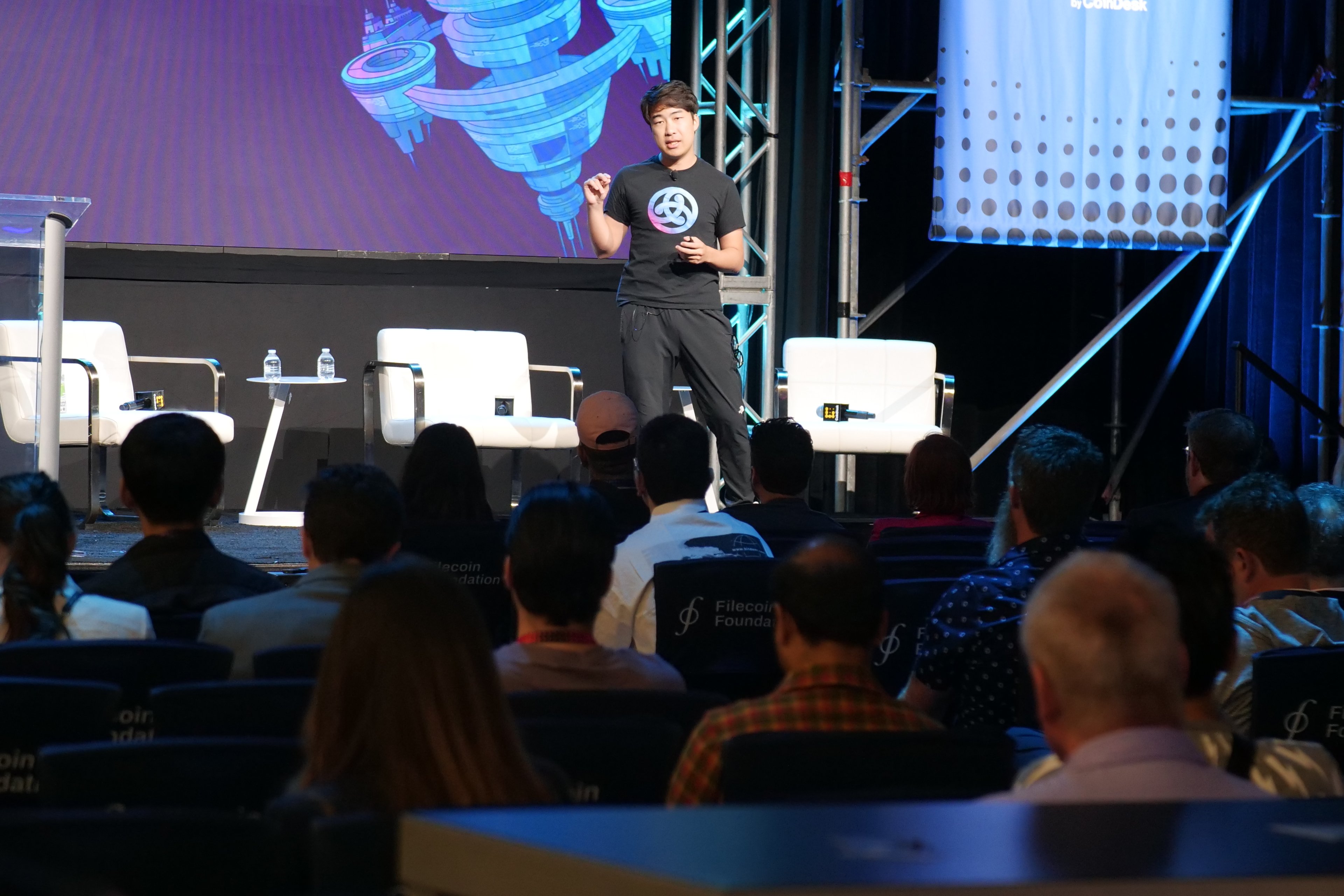 Our CEO, Sota Watanabe, was twice on stage during Consensus sharing his insights into the Japanese regulatory landscape and discussing the future of Polkadot as a layer-1. Our team also was manning the Polkadot booth and spreading the word on Astar.
Stay tuned for what's next!
---
Thanks for being part of the Astar community!
Your Astar team.